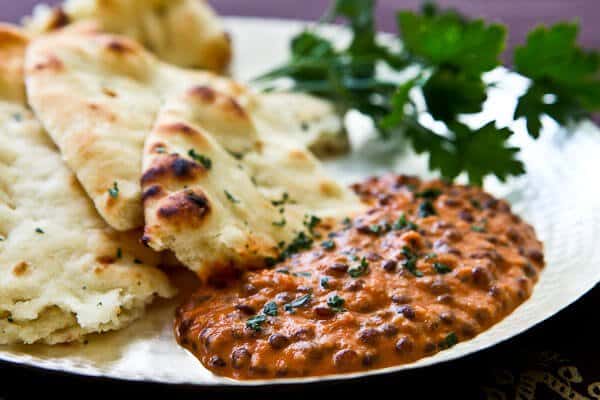 http://steamykitchen.com/wp-content/uploads/2010/08/indian-dal-nirvana-1402.jpg
1
T
bsp fresh grated ginger
2 cloves garlic (sliced).
1 sprig thyme
3 stalks green onions/scallions
1-2 tsp curry powder
1 pimento or clove
Cayenne,
Black or habanero Pepper
(to taste)
1/2 cup Chopped carrots and peas if desired.
Add lentils, thyme, scallions, ginger, garlic and water (approximately 2 inches above the lentils) to a sauce pan. Bring to a boil. Reduce heat and simmer until lentils are tender. Add curry powder, salt and pepper. Cook until water is reduced and lentils thicken. (approximately 1 hr checking occasionally to make sure that the mixture is reduced.)
Serve with Naan (Indian Flat bread) or Basmati rice.
***Ready made Naan can be found in the frozen food/bakery section in international markets and health food supermarkets. Basmati rice can be found in most supermarkets.****
Until next time, when we can chit-chat again!